Serapeum Expert System provides an efficient, cost-effective service for property owners that are non-resident in Spain to enable them to pay their Spanish property taxes online.
If you live in Spain for less than six months (Find out for free whether you're a fiscal resident in Spain with Júlia Basic), you are classed as a non-resident and will only be taxed on the income earned in Spain. Your income is taxed at flat rates with no allowances or deductions. If you are a non-resident and own a property in Spain, whether or not you rent it out, you will need to submit a tax return and pay 'imputed' income tax on your property as well as local property taxes.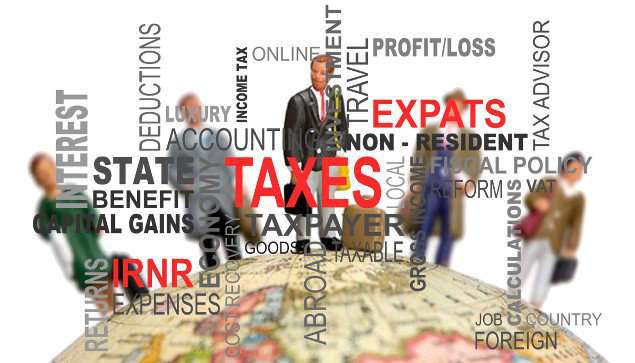 Tax for Non Resident Property Owners
All non-Spanish tax residents (those who pay taxes to another country's tax authorities) have to pay a tax on the property they own to the Spanish Inland Revenue. This tax is in addition to the annual rates payable to your local Town hall.
Income tax for non-residents
With permanent establishment
What is the tax base and how is it determined?
The tax base of Corporation Tax will be the amount of income obtained in the tax period by the taxpayer, whatever its source or origin, reduced by the offsetting of negative tax bases of previous tax periods, on which the tax rate is applied to obtain the total tax liability.
The tax base will be determined by the direct estimation method, by the objective estimation method when Corporation Tax Act (LIS) determines its application, and, subsidiarily, by the indirect estimation method, in accordance with the terms of the General Taxation Act.
In the direct estimation method, the tax base will be calculated, correcting, by applying the precepts established in the Corporation Tax Act, the book result determined in accordance with the rules laid down in the Commercial Code, in the other laws regarding this determination and any provisions which may be decreed in the development of the said rules.
In the objective estimation method, the taxable base may be totally or partially determined by applying the signs, indices or modules to the activity sectors as determined by the tax law.
Tax rates applicable to tax periods commencing in 2015 and 2016 (Article 29 and transitory provision 34 of the Corporation Tax Act)
TAXPAYERS
INTEREST RATES
2015
2016
General rate
28%
25%
Newly created companies, unless they are taxed at a lower rate, will apply this scale to the first period with positive gross tax base and the next
15%
15%
Companies with turnover < €5M and staff < 25 employees
25%
25%
Small Companies (turnover < €10M), unless they are taxed at a rate other than the general rate
Parte de BI hasta 300.000 €
25%
25%
General mutual insurance societies and mutual providence societies
25%
25%
Mutual guarantee companies
Professional associations, official chambers and trade unions
Entidades sin fines lucrativos que no,reúnen requisitos Ley 49/2002
Joint occupational pension schemes
Unions and confederations of cooperatives
Puertos del Estado institution under public law and the Port Authorities.
Communities holding the title of communal woodlands
Political parties (Article 11 Organic Law 8/2007)
Credit cooperative and rural savings banks
Cooperative result
28%
25%
Extra-cooperative result
30%
30%
Fiscally protected cooperatives
Cooperative result
20%
20%
Extra-cooperative result
28%
25%
Public limited investment companies listed on the property market (SOCIMI) (Article 9 Act 11/2009)
In general
0%
0%
19%(1)
19%(1)
Non-profit organisations complying with Act 49/2002
10%
10%
Companies of the Special Canary Islands Zone (Article 43 Act 19/1994)
4%
4%
SICAV with certain conditions indicated in Article 29.4 of the Corporation Tax Act referring to Collective Investment Institutions Act 35/2003
1%
1%
Financial investment funds with certain conditions indicated in Article 28.5.b) of the consolidated tax of the Revised Text of the Corporation Tax Act
Companies and real estate investment funds with certain conditions indicated in Article 29.4 of the Corporation Tax Act
Mortgage market regulation funds
Pension funds
0%
0%
Organisations engaged in exploration, research and exploitation of hydrocarbon deposits and other activities regulated by Law 34/1998
33%
30%
Credit institutions
30%
30%
Without permanent establishment
Taxation of urban buildings owned by non-resident individuals
Capital gains tax
Capital Gains Tax has been re-established temporarily for tax years 2011, 2012, 2013, 2014 and 2015, accruing on 31 December of each of these years.
Tax base:
The tax base will be reduced, as exempt minimum, by 700,000 euros.
Obligation to declare:
All taxpayers with a positive tax liability are obliged to file a tax return. Those taxpayers whose assets and rights have values greater than 2,000,000 euros are also obliged to file a tax return, even when their liability proves negative.
Which forms should the people with the status of withholders use for depositing the withheld amounts, or for filling negative returns if applicable?
Form 211

Tax return template for withholding at source or payments on account when acquiring real estate assets from non-residents without permanent establishment.

Form 216

Tax return form/payment document for withholdings and payments on account for certain income subject to Non-Resident Income Tax, where this income is earned by payers of said tax.

Form 117

Tax return template-document for depositing tax withheld at source and payments on account made for non-residents income tax in relation to income or capital gains obtained as a result of transfers or reimbursement of shares and participations representing Unit Trust Institution capital or assets.

Form 230

Personal Income Tax Return and Non-Resident Income Tax: Special tax withholdings and on-account deposits for certain gambling and lottery winnings; Corporation tax: Withholdings and on-account deposits for certain gambling and lottery winnings. Self-assessment.
The following annual summary returns should also be filled:
Form 296

Full annual summary return listing recipients of income subject to tax paid or deposited by the withholder including income declared exempt by virtue of the application of Spanish internal regulations, agreement or because the tax has already been paid.

Form 187

Informative return, including information such as details of partners or shareholders without permanent establishment who obtain income subject to non-resident income tax derived from the transfer or reimbursement of shares or participations in unit trust institutions.
This return should include income on which tax has been withheld at source and income that is exempt through application of Spanish internal regulations, double tax agreement or because the tax has already been paid.

Form 270

Annual summary of tax withholdings and advance payments. Special tax for certain gambling and lottery winnings.
Below are actual sample queries, about taxation and taxes of non-residents in Spain
Keep in mind that the answers to these questions may have changed if the law has changed.
Need I to declare income from my hm forces pension payable by Paymaster UK on my anual income tax return to the spanish tax authorities?
In accordance with the second article , the PENSION PERCEIVED by a Public Servent of UK, isn't submited to imposition in the Spanish personal income tax, except if this person possesses Spanish nationality.
With rules/doctrine ARTS. 18 AND 19. AP. 3 CONVENTION; DGT 21.10.93.
I live in Spain but work for a UK based company. I am their only presence in Spain. I get paid in £sterling and currently pay tax in the UK. I do not pay national insurance. I wish to pay tax and national insurance contributions in Spain but am not sure of the best way of doing this. I earn approximately £27000 per annum. I would prefer to pay my tax at source rather than have to deal with my own tax returns, but this needs to be simple and inexpensive to do or my employer will not do it. I need to know how much tax I would pay if I paid through my employer and also whether it would be any different if I paid it myself. If I pay it myself, is there a way of doing this monthly rather than annually?
An individual is resident in Spanish territory when any one of the following circumstances apply:
They have stayed longer than 183 days in Spanish territory over the calendar year. In order to determine the permanence in Spanish territory, occasional absences are included, except if the taxpayer accredits their residency in another country. In the case of countries or territories labelled as tax haven, the Tax Administration can demand proof of stay in that tax haven over a period of 183 days within the calendar year.
They situate the main base or centre of their activities or economic activities, directly or indirectly, in Spain.
They have dependent not legally separated spouse and/or underage children who are usually residents in Spain.
This latter situation accepts evidence to the contrary.
So, you are an individual resident in Spain. You can't choose, you must pay taxes in Spain.
With the information you have given, annual income of 27000, it is impossible to give a sure answer.
If you need to specify other data it's necessary more information.
What are the requirements for those who are immobile in order to claim expenses? What articles and law regulate these explanatory arguments? What are the taxation consequences of accounting an immobile as an expense?
Royal Decree 1514/2007, 16th November, that which approves the General Accounting Plan. Expenses: decreases in the equity of the company during the year, in the form of outflows or decreases in the value of assets, or the recognition or increase in value of the liabilities, provided they do not originate in distributions, monetary or not, partners or owners, in their capacity as such. The income and expenditure for the year are recognized in the profits and losses account and will become part of the total, except where appropriate proceed directly to the equity, in which case they will be presented in the statement of changes in equity, in accordance with that provided in the second part of this General Accounting Plan or a rule that develops. Tangible fixed assets: assets that are valued at cost, be it the acquisition price or the production cost. The indirect taxes levied on tangible assets will only be included in the acquisition price or production cost when they are not recoverable directly from the Treasury. In turn they are susceptible to be written off, as an expense in deterioration depending on its useful life. Some expenses decrease corporation tax directly, and the tangible fixed assets are an active part of the society not affecting the corporation tax, as a general rule, rather than than the writing off of the asset.
What type of IVA does sour wine support?
18% for taking food into consideration.
Recently we formed a Ltd. for the creation of an aesthetic centre in Navarra, we are 3 partners each with a 33% ownership, and the partners are my wife, my mother and I. The doubt is that in the consultation we were told that if none of the partners work in Ltd and there isn't a worker in charge of the business (there are 3 workers), at least one of the 3 partners must pay social security (although none of the 3 partners are employees nor obtain any compensation in this Ltd.).
In this case we have listed my mother (a housewife) as self-employed. My wife and I are employees in another company.
Our question is concerning the compulsory contributions to the social security of the partners and in particular to our case, to know if we are doing things correctly, if we could avoid the registry contribution of my mother as self-employed to avoid this monthly expense, and if we named a worker in charge could we avoid it? Or should my wife and I should also register as self-employed.
Would it be possible to annul this compulsory contribution of having to register partners without them being workers or unpaid if we amend the company's legal form to a civil society instead of a Ltd?
Members of a civil society (not subject to the Commercial code but as to civil standards) should be integrated within the Special Scheme for the Self Employed. It is in companies in which the partners must pool money, property or industry, with the intention of distributing each others gain (as well as losses). In which case if a provision of services is provided without being to subject to that partner's employment contract for development is provided, and the provision happens regularly, personally and directly, the same should be integrated into the RETA.
It is important to note that for these partners to stay integrated in this special regime it is necessary that they carry out a provision of services as a social contribution of their work and industry, i.e., without subject to an employment contract but as a partner as well as this work taking place regularly, personally and directly.
In the case that these partners who only provide goods to society, limiting its liability to the same property, without performing any work in the society and without carrying out any managerial or administrative activity, some may not be included any Social Security scheme for this reason as it is not done by them nor the professional activity or the employment.